Doha is back on the armament market
Responsible Author: Jacob Harris | London, 12/19/2017, 10:14 Time
USPA NEWS -
After the mid-decade financial crisis rocked the Qatari boat, causing it to mothball several military projects, Doha is back on the armament market, now that the future is somewhat stabilizing and the political instability in the region is causing its powerful neighbors to beef up their armies. But how will it stay competitive facing regional armies several times its size?
Taiwanese Microelectronic Industry
Responsible Author: David Hall | London, 12/14/2017, 10:16 Time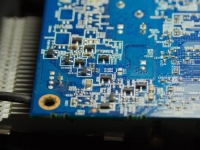 USPA NEWS -
Despite being the driving force behind the economic development of the country, the Taiwan microelectronics industry is facing some serious problems that threaten to derail the number one position among the global microelectronic industry.
Banknotes & security printing
Responsible Author: Jacob Harris | Chicago, 11/08/2017, 13:05 Time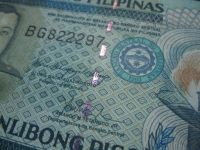 USPA NEWS -
There is no better security system than one that is completely unknown to all but the producer. However, a dive into the known security measures of secure printing, as well as a few hints of what may exist, gives new insight on how highly technological banknotes are made to keep them secure.
| | |
| --- | --- |
| | RAHMA-SOPHIA RACHDI |
| | Daren Frankish |
| | Ruby BIRD |
| | Aurangzeb Akbar |
| | Yasmina BEDDOU |